Arizona is home to several venomous creatures, including 13 species of rattlesnakes alone. As a resident and a dog owner, you know how dangerous it can be to encounter one of these animals on a trail hike, or perhaps even in your own backyard. Because your dog is inquisitive by nature, it's important that you're both prepared should a situation arise where you have to react. This is why snake avoidance training is such a good idea. By training your dog an avoidance behavior in response to the detection of the scents and smells of rattlesnakes, he or she will become a personal alarm system to their presence, which can help you both avoid a potentially dangerous situation.
What to Expect
To provide the most effective dog training on rattlesnake avoidance in Arizona, Central Pet has partnered with Animal Experts, Inc. to offer a 15-minute training session that could save your dog's life.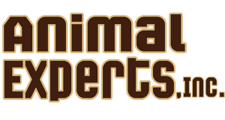 Our goal is to provide a safe, controlled, and authentic training experience for your dog, which includes:
Learning to recognize (and avoid) rattlesnakes by sight, sound, and scent to prepare them for the many ways in which they might encounter the deadly reptiles

Walking through a short course that will allow them to come upon snakes in different settings and give them the opportunity to react accordingly (all snakes on-site are muzzled and with a handler)
To ensure your dog is successful, E-collars are used for this training session.
2023 Snake Avoidance Training Sessions Have Ended
Sessions will return in early 2024.
You can also request attendance to this class by calling us directly at (520) 882-7577. Our staff is available to provide further assistance or to answer any additional questions you may have about snake avoidance training classes.

Snake Proof Your Pooch Today
Our certified dog trainers and Animal Experts host our Snake Avoidance training classes seasonally throughout the spring and summer when rattlesnakes are most active in our region of Arizona. Classes are run multiple days a week at Central Pet in Tucson.
Complete the form below to contact us for more information on signing up for classes and upcoming dates!